We are excited to announce that the AXMEDIS2006 conference banquet will be held at the Royal Armouries Museum, Leeds, UK. There is no venue like the Royal Armouries. Just a few minutes from Leeds City centre and well signposted, this landmark building dominates its 20 acre waterfront setting. It is home to probably the world's finest collection of arms and armour.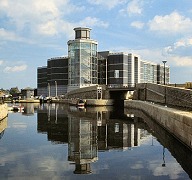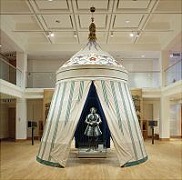 Following a welcome drink reception, the museum's interpreters will present the armour and tactics of the medieval warrior -- see the knights with shining Armour and hear the clash of steel, as the sparks fly. Both the drinks reception and the luxury 3 course dinner will be served amongst the priceless artifacts.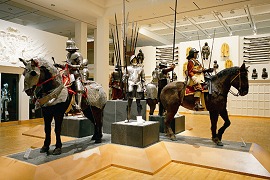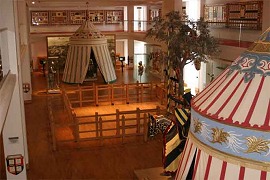 The Conference Banquet is included in the full registration fee. Transportation to and from the main entrance of the University (Parkinson Steps) is also included. Coaches will depart around 19:00. For vegetarian alternative please contact the Conference Secretariat by email (ax06@icsrim.org.uk) by 14 November 2006 so that appropriate arrangements can be made for you to make your evening as enjoyable as possible.
Useful Links:
Images of the Royal Armouries museum appearing on the site are the copyright of The Board of Trustees of the Armouries.